Where Are Real SEO and SEM Leads?
New Clients and Potential Clients Are Key for Any Business
The best is referrals from happy Customers and getting found on search results. I've tried various services and websites, results were routinely underwhelming.
So now I'm giving Thumbtack a go. Here's a link to Thumbtack:
Let's discuss.
Take care, be well, have fun,
Tom Jacoby
Number One On The List
A New York Internet Marketing Solutions Corporation
Get found, Get business
phone: 917-338-9586
9 AM – 5 PM Eastern Standard Mon – Fri
voicemail on weekends and holidays
fax: 917-210-0142
Number One On The List on Facebook
Number One On The List on Google Plus
Number One On The List on YouTube
Number One On The List on Alignable
Member of the New Hyde Park Chamber Of Commerce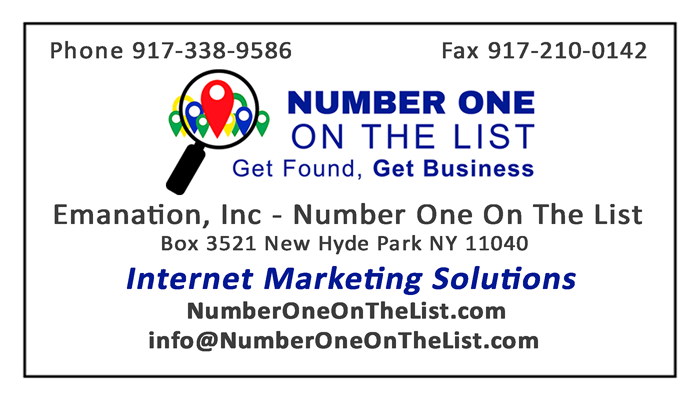 (Please Pardon Our Appearance, This Website Is Under Construction Summer 2017)
HOME | WEB MARKETING | SEO BLOG | CONTACT